Actualizado: 26/10/2022
Do you want to have your own biomass fuel energy? Then turning sawdust into wood pellets is your way to go!
Sawdust is a type of waste product gathered after a piece of wood after several processes, such as sanding, cutting, drilling, or grinding, with the help of a saw or another tools. The transformation of the sawdust into pellets, which may then be utilized as cooking fuel and for other various purposes, is the most important contribution that the sawdust can make.
So, before getting to the topic "How to make wood pellets from sawdust", let's look at the type of sawdust suitable for sawdust pellets.
Softwood Sawdust Vs. Hardwood Sawdust: Which one is better?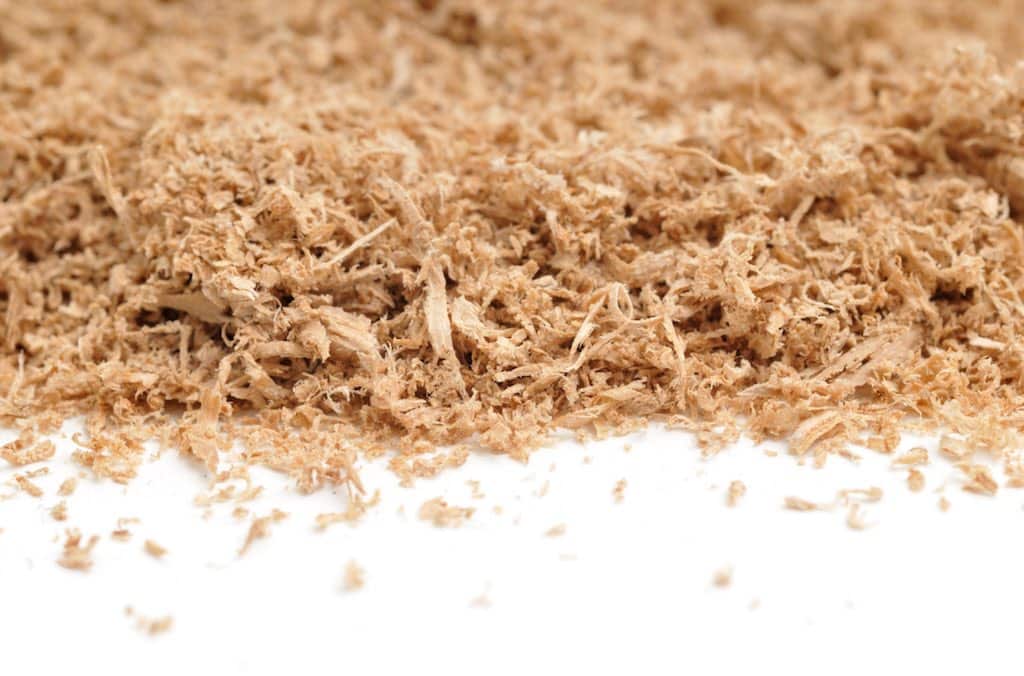 The density of the sawdust and the amount of extractives and lignin it contains determines how much heat it can transfer. The thermal efficiency of sawdust made from softwoods is higher than those made from hardwoods. This is because softwoods contain more lignin as compared to hardwoods. Additionally, lignin acts as a natural binder for the creation of sawdust pellets, making softwood sawdust preferable to hardwood in this regard. For the manufacturing of pellets, hardwood and softwood sawdust are typically combined.
Pellet Mill Choice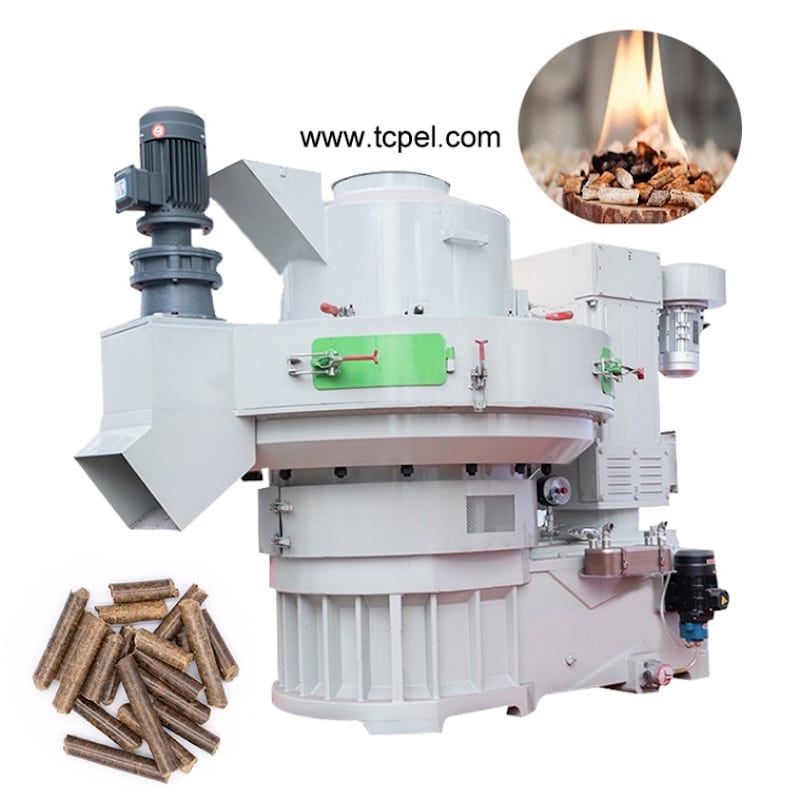 Now you have decided which type of sawdust to use, it's time to look for a pellet mill choice. You must first invest in a set of pellet mills that can accommodate your needs. There are many sawdust pellet machines for sale on the market; you can choose any from them. If you are making pellets for the first time, the homemade sawdust pellet machine will suit your needs. If you intend to use pellets only for space heating, your ideal option would be a small pellet mill.
Small pellet mills refer to flat-die pellet mills that are widely available. It has a straightforward construction consisting mostly of a compression roller and a flat die. The flat die pellet mill's fundamental operating principle is that as materials are squeezed between the die and roller and passed through the die's hole, cylinder-shaped pellets are created by intense frictional forces.
While the flat-die pellet mill has a limited output capacity. Ring die pellet mills are better suited for industrial-sized output. Ring die pellet mills cannot be used for household usage due to their high output efficiency and expense. If you have a lot of money, however, you can choose a compact ring die pellet mill alternatively.
How to Make Wood Pellets from Sawdust?
Here's how you turn sawdust into wood pellets:
Preparing the Sawdust
The first step in making wood pellets from sawdust is to crush your sawdust. If your sawdust is more than 5 mm in size, the hammer mill should first crush it as ring-die typically requires 3-5 mm sawdust to fit into. After this, check the moisture level of the sawdust as it enters the machine. Sawdust with high moisture level needs to be stored apart from sawdust with low moisture content. Dry it to a moisture level of between 8-12 percent. If you are making a tiny amount of pellets, you can spread the sawdust on a flat surface and let it air dry.
Screening out Metals And Rocks
The next step is to screen out sawdust to eliminate plastic, rocks, metals, or any other hard object that could harm the machinery. Whilst metals are captured by a magnet when sawdust moves on the screen, the stones and other hard objects that resemble stones are extracted by a stone trap.
Pelletizing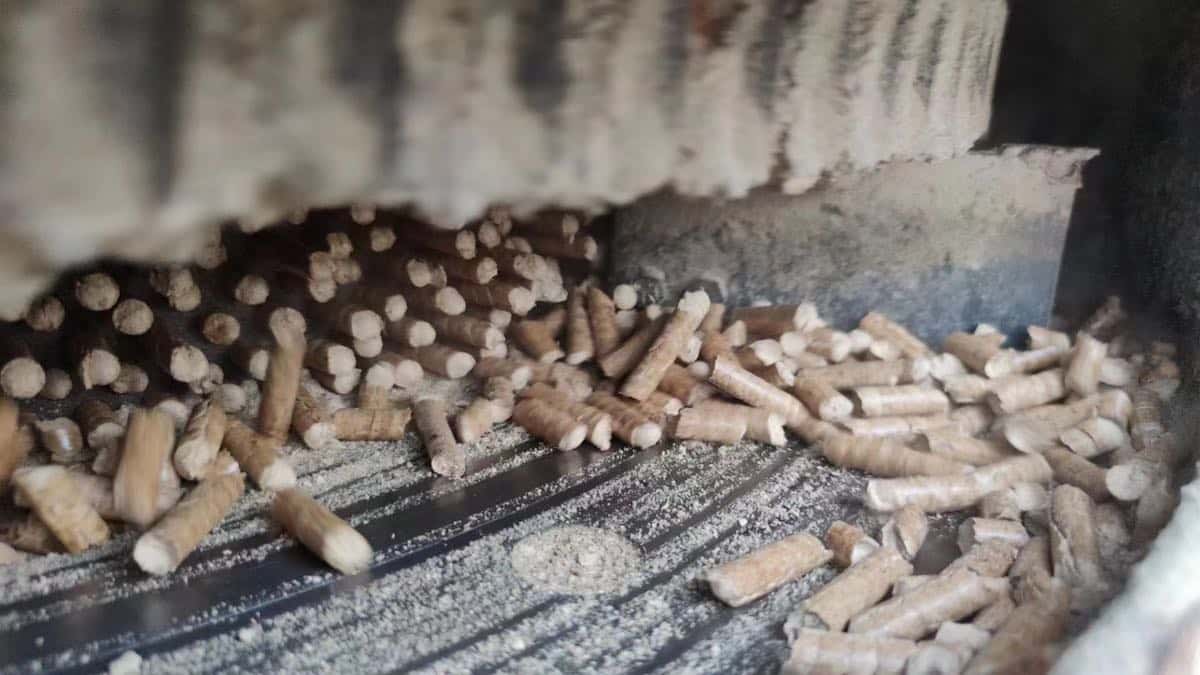 When the sawdust is put into the pelletizing tower of your pellet machine, the lignin in the sawdust is heated between 120 and 130 degrees Celsius. This plasticizes the lignin, which binds the sawdust particles together and makes it easier to shape the pellets. These pellets are formed by pressing them through the pellet machines pellet dies, and then the cutter trims them off to the proper length. The binder might be required during the pelletizing process to increase the strength and longevity of the pellets.
Cooling
The wood pellets that have just left the pelletizing chamber are at a very high temperature, therefore, they must first cool to room temperature prior to getting packaged and preserved in the following step. So, to lower the temperature, either natural cooling occurs or cooling technology is required. In order to keep the integrity of the whole wood sawdust pellet manufacturing process, we advise employing a cooler to lower the temperature during the creation of industrial pellets.
Packaging
After cooling, the pellets undergo a second screening to recycle the particles before packing. The pellets are subsequently packed. The pellets are usually packaged into bags the weighing 12-20 kilograms for home use. When being exported, sawdust pellets are often delivered in bulk or one-ton bags that are covered in plastic to retain moisture. Small bags are preferable for pellets compared to large bulks or bags since they experience less wear and tear during distribution.
What are Sawdust Pellets Used for?
Here are some of the ways you can use your sawdust pellets for:
As a fuel source for cooking, making it a simple substitute for conventional fuel sources like gas, coal, and gasoline
It could be utilized as bedding for a variety of animals, including horses, cows, chickens, dogs, and other animals
Sawdust wood pellets made on an industrial scale can also be used in place of coal in thermal power
As an alternative to clay, pellets can be utilized as cat litter
Heating source for your home, farm or greenhouse, hotel, etc.
How Much Sawdust Makes a Ton Of Pellets?
Depending on the sawdust's moisture level, a ton of pellets can be made from a certain amount of sawdust. A ton of pellets can be produced from roughly 2.5 ton of freshly cut wood if the sawdust water content exceeds 50%, indicating that the wood is fresh. A ton of pellets can be produced from 1.5 ton of dry wood if the sawdust water level is between 10% and 15%.
Since wood species have varying densities—pine and oak, for instance, are often more dense than aspen and poplar, the wood species also influence this conversion.
Si te ha gustado este artículo, compártelo con tus amigos en las redes sociales ¡Gracias!